…är regisserat att utgöra väst-NWO:s sista slagfält. Sen ska taktpinnen överlämnas till öst-NWO. Det menar Ken på Redefining God – läs hela hans senaste inlägg nedan. Vidare anser han att det nu finns två val att göra – dra igång ett krig, vilket i så fall måste ske före Trumps presidenttillsättande i januari. Enligt Kens terminologi Krigsstigen. Troligare är dock att etablissemanget väljer Fredsstigen, och det får vi sannerligen hoppas. Ety mängder av människor har drivits på flykt genom de konstruerade krigen, bl a från Syrien, bl a till Sverige, bl a dessa som uttalar sig denna länk och deras lidande är ett resultat av etablissemangets upprätthållande av centralbanksystemet, dollarn och konstruktionen av en världsregering, en världsvaluta och en världsreligion:
 Här kan vi bl a läsa om Anas, 24 år som uppmanar oss att vara på det klara med att det började med fredliga demonstrationer:
Jag vill vara tydlig med att det inte började som ett krig. Det började med att folk demonstrerade för allmänmänskliga behov. Det var fredliga protester som pågick under sex månader.
Ska vi våga oss på en gissning att demonstranterna fick hjälp med att trappa upp stämningarna, tills det fanns orsak att dra igång kravaller och konflikter? Vi har orsak att tro det genom general Wesleys Clarks vittnesmål om vem som bildade ISIS, och att sju krig var planerade under fem år:
Vidare säger Anas i sin redogörelse, att Sverige är hans drömland:
I mars 2014 flydde jag. Resan gick genom Libanon, Egypten, Jordanien, Turkiet, Grekland, Tyskland, Danmark och slutligen Sverige. Att jag hamnade här hade inte bara med kriget att göra. Jag hade älskat Sverige i tio år före kriget. Jag hade till och med köpt en bok på arabiska som heter "Livet i Sverige". Den innehöll en massa bilder och fina ord om landet.
Så här svarar tyvärr Anders Borg Anas och alla andra flyktingar:

Citatet ur filmen, vilket Anders Borg riktar till US/Nato tål att upprepas: "Ni startar krigen och vi får flyktingarna." Win-win enligt Borg!
De nya medborgarna bildar nämligen med sina nya personnummer kollateraler, vilka används av bolaget RIKSGÄLDSKONTORET med organisationsnummer 202100-2635, innehavare av F-skatt och registrerad för moms, som säkerhet för upplåning. Bolaget är alltså handelsdrivande enligt bolaget SKATTEVERKET, organisationsnummer 202100-5448 – liksom de själva. Anders Borg tackar alltså för att hans bolag REGERINGSKANSLIET, organisationsnummer 202100-3831,  får tillskott i illusionskassan. Hur många människor som utgör folket visste det? Hur många skäms å hans vägnar när de förstår vidden av bedrägeriet, flyktingarnas lidande och framför allt cynismen som Anders Borg helt öppet ger uttryck för?
För representanterna i REGERINGSKANSLIETS stab finns inget folk, ety folket utgörs av de människor som tillsammans bildat staten och sådana får inte existera. Det är därför våra mänskliga rättigheter fortfarande inte är självklara, utan måste hävdas i EU-domstolar gång efter gång – särskilt illa är det för Sveriges del, läs mera i detta blogginlägg.  Efter bildandet har ett juridiskt slavskepp sjösatts och därefter har människorna betraktats som döda, men återuppståndna i en pappersform genom SKATTEVERKETS försorg – den juridiska personen. Det är alltså mängder av sådana som nu SKATTEVERKET kan glädja sig åt att registrera p g a – eller tack vare som Anders Borg säger.
Köttet och blodet, hjärtat och själen lider, men människan finns inte i dessa kallblodiga ödlors sinnevärld. För dem är vi bara markörer i ett monopolspel – en illusorisk verklighet, och det är därför vi har krig och flyktingar. Bra för centralbankssystemet i allmänhet och dollarn i synnerhet.
Inte att förglömma är Syrien rikt på historiska lämningar, och grävskoporna har gjort ett bra jobb med att förstöra bevisen för det rika kulturarvet. Så här inflikar SVT i Anas historia, min understrykning:
I juli 2012 kom kriget till huvudstaden. Rebeller hade rekryterats från andra städer i landet för en synkroniserad attack för att ta Damaskus. Regimen tvingades kalla hem trupper för att försvara staden. Några av presidentens närmaste säkerhetsansvariga, hans försvarsminister och hans svåger dog i bombdåd i samband med attacken. Regimen återtog sedermera stora delar av staden. Stridigheter fortsatte sedan under följande år med lokala belägringar och artilleribeskjutning. Damaskus är Syriens huvudstad och antas i dag, i och med kriget, vara Syriens största stad. Det är också en av de äldsta städerna i Mellanöstern, grundad ca 3.000 f.Kr. Men det finns spår av boningar över 10.000 år gamla. Det är regimens högsäte och staden där president Bashar al-Assad är född.
Tänk så smidigt att samtidigt som kriget pågår krossa intressanta och viktiga bevis i mänsklighetens historia! En smart avledningsmanöver och synergieffekt. Varför skulle då etablissemanget vilja förstöra kulturlämningar?  Tja, om målet är att vi ska berövas vår mänsklighet och endast fungera som slavar, så är det väl bättre att vi glömmer att vi en gång i tiden var människor?Ja, mycket bättre för de som har en agenda! På kortare sikt vandaliseras landet för  att ISIS vill visa sin makt att kunna utplåna kulturell identitet och förtrycka genom att förnedra landet kulturellt:
Sammanfattande tre korta filmer som berättar det grundläggande om illusionsparadigmet – det som har vänts 180 grader till ett Sanningsparadigm i Autentopia – 2061.  Nedan följer  dessutom Kens inlägg i fulltext och med det önskar jag en fortsatt fin helg i Kärlek, Fred och Skapande Frihet 🙂
<3 Carina
Citat från de två senaste av inläggen i Redefining God: The Endgame in Syria & The Strategy behind Jill Steins recount effort (complete)
Globalist Agenda Watch 2016: Update 26 – The endgame in Syria
Now that the Chabad-Lubavitch "End Times" cult has its chosen leaders in position in both the US…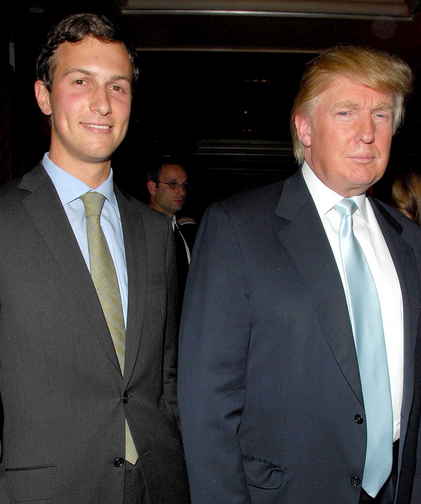 …and Russia…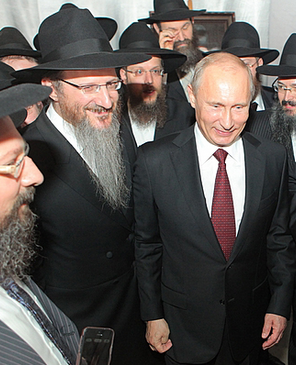 …the conflict in Syria is being pushed towards its climax by the renewed offensive in Aleppo.
And there are two ways the climax can go…
1) A direct US/Turkey versus Russia/Syria conflict can be sparked. This would lead to the "war path" to the NWO.
2) "Masterful geopolitical moves" by Vladimir Putin can forestall full-on war until Trump can take office and defuse it from the American side. This would lead to the "peace path" to the NWO.
If the globalists are aiming for the war path, THE WAR MUST BE TRIGGERED BEFORE TRUMP TAKES OFFICE, which is why you are seeing this…


…From a Google News search of russia syria aleppo before trump
Why must it be so, you ask? Because Trump's scripted role in this drama is to…
So which will it be: the war path or peace path?
The big news from yesterday can be used as propaganda fodder for taking us either way…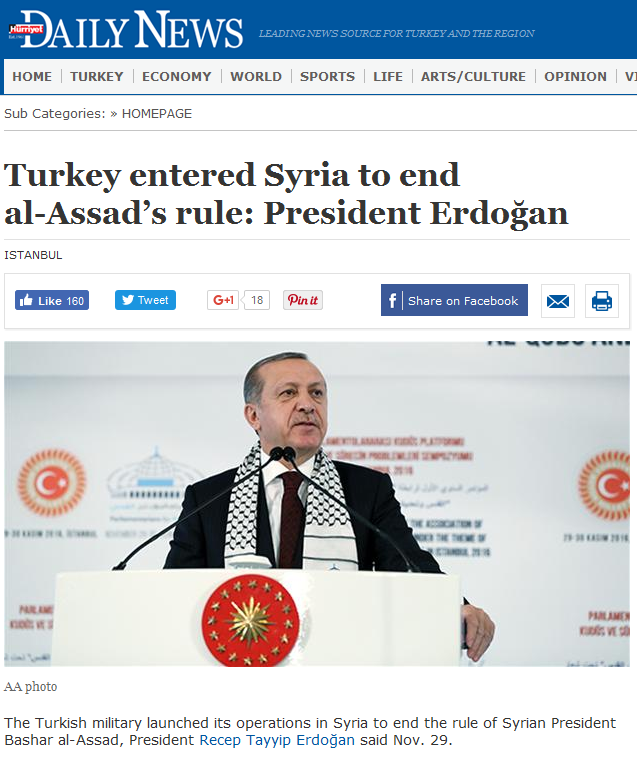 …From the Hurriyet Daily News
Under the war path, Erdogan's admission could lead to a breakdown of cooperation between Turkey and Russia and a direct confrontation between the Turkish and Russian air forces, with allies and ground forces on both sides quickly piling on. Since the fall of Aleppo will effectively break the back of the Western/Turkish regime change effort, this direct conflict can be expected to take place just before or just after Russia and Syria take the city.
Under the peace path, Erdogan's admission will serve to point out the "great success of Putin's diplomatic efforts in keeping the peace." "Even though Erdogan was attempting to take down Assad," the propaganda will say, "Putin's deft use of carrots (offers of pipeline money and permission to inhibit the Kurds) and sticks (threats of energy cutoffs and the possible use of Russian air/anti-air forces against any overstep in Syria) kept Erdogan at bay and enabled a peaceful resolution to a situation that could have devolved into World War 3."
Of the two paths, I suspect they'll go with the peace path. The globalists have been trending that way since July, and Putin's "masterful use of diplomacy in preventing World War 3″ would be a great justification for elevating him to the top of the "new, reformed" United Nations (a.k.a. the New World Order). That being said, I don't consider the door to the war path closed until Trump is inaugurated.
Getting back to the news article on Erdogan's admission, there are two things about it that deserve special note. The first is this section…
>>> Erdogan also said the U.N. could not provide justice with its current structure, suggesting that all continents and all belief groups around the world should be represented at the Security Council apart from the five permanent members. The president has constantly voiced his criticism on the structure of the Security Council, saying "the world is bigger than five," referring to the number of permanent members. <<<
This passage is preparatory propaganda for the UN reform I talked about in the NWO Schedule of Implementation. Here is the relevant excerpt…
BEGIN EXCERPT>>>
THE NEW WORLD ORDER WILL BE BASED ON A "REFORMED" AND STRENGTHENED UNITED NATIONS, AND VLADIMIR PUTIN WILL BE ITS DE FACTO OR DE JURE LEADER.
Here are two specific elements of the planned UN reform…
1) The Security Council will be reformed to include permanent members from all 10 UN regions, and the power of the P5 nations to veto resolutions will be eliminated. The elimination of veto power will be sold as being necessary to allow the UN to effectively address divisive conflicts, but its real purpose will be to ensure that no nation can insulate itself from UN action by casting a veto. All nations will be equally helpless against the multilateral UN mob and the Occulted Powers who pull their strings. (The Occulted Powers are the intermarried / interacting network of local royals and international Jewish banksters, along with the secret society commoners – such as the Freemasons – who run things for them behind the facade of democratic government.)…
As was covered earlier in this entry, the globalists want to provide a pretext for taking away the veto powers of the P5 nations in the UN. The crisis which precipitates thissolution could be one of these two potential events…
A global terror wave that is unleashed after Putin and Trump team up to "annihilate ISIS."
A mass casualty event in Syria. The most effective approach would be to unleash a nuclear explosion in a Syrian city, and the most likely target of such an attack would be Damascus (in order to artificially fulfill the Biblical prophecy of Damascus becoming a "ruinous heap"). If such a nuclear attack does occur, expect Bashar Assad to survive.
As a third, low-key option, the "Anti-Establishment" leaders could point to the total Middle Eastern carnage caused by the "Western Establishment" from the 2003 invasion of Iraq through the ongoing regime change operation in Syria as ample justification for doing away with Security Council vetoes.
<<<END EXCERPT
So the fact that Erdogan specifically griped about the UN's "current structure" and the need for Security Council reform confirms that he is just another globalist puppet playing his role in helping to launch the NWO. EVERYTHING that is going on in Syria is being scripted by the globalist intelligence agencies (which includes those of the BRICS nations). It's all a "crisis stage play" being put on so the public will accept the solution the globalists will offer for the "crisis": the "reformed" UN / NWO. You can think of the Syria conflict this way: just like they stage mass shootings in the US in an effort to take away our guns, they've staged a really big "mass shooting" in Syria in an effort to take away our Security Council vetoes.
The second thing worth noting about Erdogan's admission is that it indisputably establishes him as an enemy of Assad who attacked Syria to take him out. This is necessary for the development of Erdogan's character within the Chabad-Lubavitch prophecy script. The role he's been assigned is that of "Al-Masih ad-Dajjal," the Muslim version of the "Antichrist."
To understand the globalist prophecy script vis-a-vis the Syrian conflict, look to this YouTube video from Sheikh Imran Hosein of "The Strategic Culture Foundation" (a pro-Russian globalist propaganda outfit)…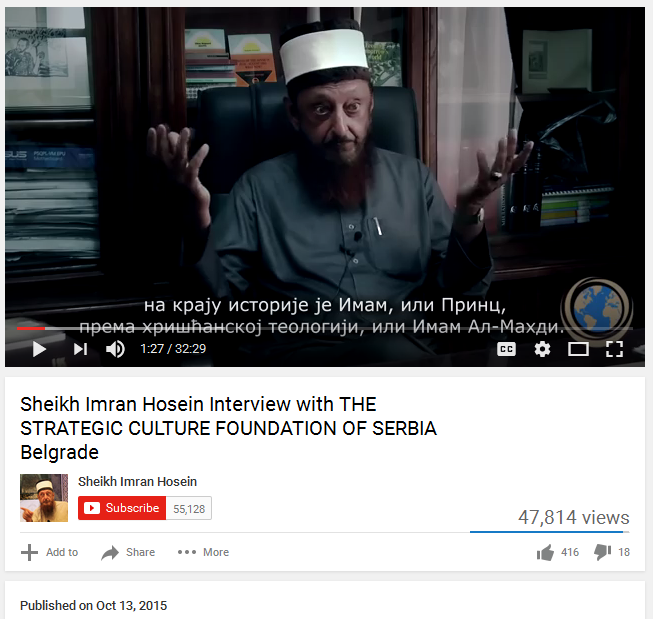 …Here is how it starts out [with my comments added in brackets]…
"Syria is not just another part of the world of Islam. From an Islamic eschatological perspective, Syria is at the heart – the very heart – of the end of history. There are three main actors at the end of history in Islamic eschatology:

The most important of them all is the return of Jesus, the son of Mary, the true messiah.

And then there is another figure in the end of history who seeks to impersonate the true messiah, and he is the false messiah. The Christians call him the Antichrist, and …Muhammad… called him Al-Masih ad-Dajjal, or Dajjal the false messiah.

And the third important figure in Islamic eschatology at the end of history is the Imam, or the Prince – in Christian theology he's known as the Prince, or Imam al-Mahdi.

And these three main actors of the end of history are all going to be simultaneously present in Damascus. Imam al-Mahdi [Assad] will already be there. Dajjal [Erdogan] will come to attack him. And at that time when Dajjal is ready for the confrontation with the Imam, the Son of Mary [Putin] returns."
So the Dajjal has now admitted that he went into Syria to destroy the Mahdi, but he was prevented from doing so by the "true messiah," the Son of Mary (Putin's mother was namedMaria Shelomova). According to the globalist prophecy plan, Putin will first be presented as the Judeo-Christian messiah, then he'll be unmasked as the "true Antichrist" about 3.5 years after he takes over the UN. The globalists' "true Christ" figure will then show up to defeat him 3.5 years after that. And with that bit of prophetic sleight of hand, they intend to take total control over us under their "Kingdom of Christ," which will be completely devoid of any democratic structures.
With love…
---
The strategy behind Jill Stein's recount effort (complete)
If Jill Stein succeeds in preventing Michigan, Wisconsin, and Pennsylvania's electors from attending the electoral college, Hillary Clinton will need to get only 15 Trump electors to change their votes in order to win the Presidency. I'll expand on this over the course of the day.
Here's the expansion…
In order to become President of the United States, one must receive an absolute majority (more than half) of votes within the Electoral College. Since there are currently 538 electoral slots in the College, if we divide that by two, we get 269 (which is exactly half). So to get an absolute majority, a presidential candidate needs one vote over that, which is 270.
But what happens if the 46 combined electors of Michigan, Wisconsin, and Pennsylvania don't show up?
The electoral college would meet with only 492 electors. And if we divide that by two, we get 246 (which is exactly half). So to get an absolute majority in this case, a presidential candidate needs one vote over that, which is 247. Since Hillary already has 232, she'd need only 15 more to win.
But why would Michigan, Wisconsin, and Pennsylvania's electors fail to show up?
Because the recounts and the court cases surrounding them might prevent those states from certifying their electors in time…



…From Archives.gov
As you can see, Michigan, Wisconsin, and Pennsylvania have only 10 days to wrap up the recounts and court challenges and certify their electors. If they don't, they might have no electors to send for the December 19 presidential vote.
And this is where the Clinton/Stein strategy reveals itself…
> Stein waited until the last possible moment to file for the recounts, thus assuring the recount efforts would have the minimum amount of time possible to complete them.
> Stein is further slowing down the recount efforts by insisting on hand counts and filing lawsuits.
So if the globalists opt to grant her success in her efforts, she will put Hillary within striking distance in the Electoral College, and that's where the Clinton Machine will kick in. They have likely already identified the weakest links among the Trump electors – those who have skeletons in their closets and are persuadable by death threats and bribes – and they need turn only 15 of them (only 3% of the total electors) to succeed in "stealing the election." But even then it wouldn't be over.
There is another bump along the way to becoming President…


…From Archive.gov
Should Stein and Clinton succeed in "stealing the electoral vote," there would be a hellstorm in Congress. But I won't go into that until we see how the vote goes.
All this being said, I consider it unlikely that the globalists will opt for this path, but I won't rule it out either. The war path to the NWO will not be closed until Trump takes office (for the reasons given in my previous entry).
Love always…